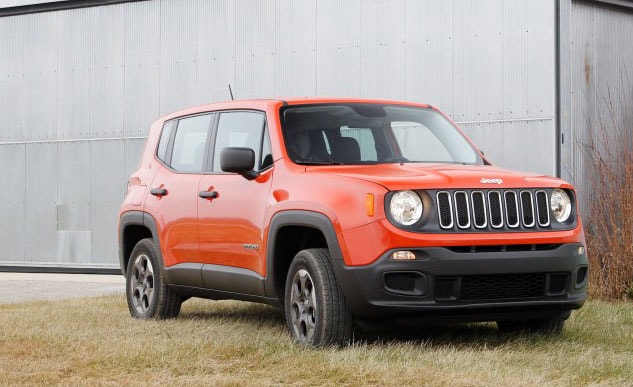 The
2015 Jeep Renegade
is the newest member of the Jeep family and is definitely getting some mixed reviews amongst die-hard Jeep fans - much like the popular 2014 Jeep Cherokee when it was first introduced.
Car and Driver took a look at the 2015 Jeep Renegade Sport 4x4 1.4T with manual transmission and had some interesting things to say about it including:
"...the base-model Sport is a Renegade reduced to its essentials, something even the Moab mob could find admirable."
"The combination of a stick shift and four-wheel drive feels elemental in the Renegade's boxy wrapper, like the kind of Jeep that kids have been taking to ­college for decades."
"We find it all charming and Jeep-like, even sans a "trail-rated" badge. Let's hope the target ­demographic (youth) can put down its smartphones long enough to learn how to operate a manual transmission."
Read the rest of the review in the source link below, come on down today for a test drive, and let us know what you think of the new 2015 Jeep Renegade!